Details

Hits: 5540
Tour package in Nicaragua
---
NICARAGUA ESSENCIAL in 7 days

Discover the essential of Nicaragua
Best price guarantee from 480 USD/person

---
Musts: colonial cities, accessible volcanoes, island, lake, Pacific beaches.

Options: Self drive, guided tour and customized.

Category: All public, family, small group or individual..
Starting at 480$ per person with following

INCLUDED SERVICES:

* 6 nights in standard hotels

* All breakfasts


* All transfers and excursions according to the itinerary


* Bilingual private guide (English/Spanish)


* Private transportation with driver

* All entrances to: national parks, volcanoes and museums

ITINERARY

7 Days & 6 nights


Day 1 - MANAGUA/AIRPORT

Day 2 - MANAGUA/LEON

Day 3 - LEON/Rhum & Hervideros


Day 4 - GRANADA/VOLCAN MASSAYA

Day 5 - GRANADA/LAS ISLETAS

Day 6 - SAN JUAN DEL SUR

Day 7 - SAN JUAN DEL SUR/MANAGUA
Tour package in Nicaragua :

Itinerary day by day of this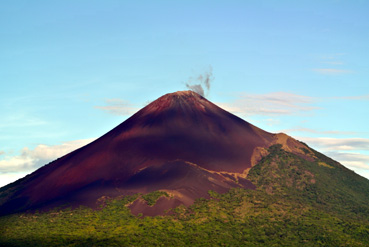 NOTE - Most of the hotels were chosen because they are eco-friendly, such as Hotel Real in Leon, Hotel Los Arcos in Estelí and Hotel Colonial in San Juan del Sur, who redistribute 90% of their profits to social projects. These are managed by local communities or associations and they offer a first class service.
---
Colonial city & volcanoes.
---
Day 1: ARRIVAL IN NICARAGUA
Arrival at Augusto César Sandino airport in Managua, Nicaragua's capital, where your Coco Tours guide will be waiting. If your flight arrives late in the afternoon, the first night will be in Managua and if possible we can drive directly to Leon.
According to your arrival time in Managua: Guided tour (City Tour) of this country's capital city with 2 million inhabitants which historic center was partially destroyed during the earthquake of 1972. We will visit the historic center and the popular market Roberto Huembes.

Day 2: MANAGUA – LEÓN
Transfer to the colonial city of Leon, travel time: 2 hours and a half. Accompanied by your guide, we will visit the historic center of León built after the destruction of Leon Viejo in 1610. Passing by several buildings from the colonial era, we will go up to the bell tower of the greater Central American Cathedral, Basílica Catedral de la Asunción de León, to enjoy a panoramic view of the city and volcanoes. Afterwards, we will visit the Ruben Dario Museum and / or de la Revolución. Overnight in León.
Day 3: LEÓN –Rum factory and Hiervideros
First, we will go to Chichigalpa to visit the famous Flor de Caña Rum Factory. Considered the best rum in Central America and one of the best in the world, Flor de Caña has won 72 international awards. You will know the history of this impressive distillery and all processes and manufacturing steps of the renowned rum.
In the afternoon, we will visit the Hiervideros, an impressive field of volcanic mud holes. Overnight in León.
Volcanoes from León... 
CERRO NEGRO

VOLCANO

is active and the most accessible since the ascent is made in 1 hour and a half. We can descent surfing or sledding down the volcanic sand slopes.

TELICA VOLCANO

is active and has a visible crater of 200 meters deep. The ascent (and return) requires at least five hours for an average walker. We recommend to camp at the top to enjoy its magical lava spectacle at night.

MOMOTOMBO VOLCANO

is Nicaragua's symbol by its very symmetrical shape and amazing colors.

Ascent in approximately

8 hours.

SAN CRISTOBAL VOLCANO

is the grandfather of all the volcanoes in the Pacific region and the highest reaching 1745 meters.

Ascent in approximately 6 hours.
We also organize a 2 day camping expedition from LEÓN starting from CERRO NEGRO to reach MOMOTOMBO. Only for experienced hikers. We are the only agency to offer this hike.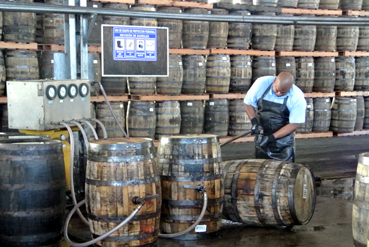 Rhum Factory
---
Colonial city of Granada , volcano and Lake of Nicaragua.
---
Day 4: LEÓN – GRANADA, volcán MASAYA
After the breakfast, we will leave León to get to Masaya Volcano National Park (travel time: 2 hours) (for everyone, no walking).
We will start by visiting the museum of volcanology which traces the history of volcanic activity in Nicaragua. Then, we will get to the impressive crater Santiago, active since 1946, which gases are escaping from the boca del infierno. Lunch by the crater rim.
Possibility of hiking in an impressive cavity formed by the last eruption.
Then, we continue our way to Granada, travel time: 40 minutes. Overnight in Granada.
Day 5: GRANADA & Las ISLETAS

Guided tour of the colonial city of Granada. The town was founded in 1524 by Capitán Francisco Hernández de Córdoba around Mombacho volcano and by the great Lake Nicaragua (Cocibolca). Overnight in Granada..
- We will visit the historic center of Granada, including the Central Park, the Cathedral and many churches and convents. The Convent of San Francisco houses the Primitives Paintings and pre-Columbian statues Museum.
- We will end our day with a visit to the public market.
Possible activities:
- Visit the ChocoMuseo, where you know all the stages of making chocolate from the processing of raw cocoa. You'll even have the chance to create your own chocolate bar asisted by specialists.
- City Tour by carriage or bicycle.
- Ascension of the Mombacho volcano on foot or 4X4. The duration of the hike depends which trail is taken, between 1 ½ to 4 hours.

On the afternoon : LAS ISLETAS
Boat trip on one of America's largest lake, Lake Nicaragua (Cocibolca). We will discover some of its 365 islands (las Isletas) formed by the eruption of Volcan Mombacho. We will be able to see hundreds migratory birds species that inhabit this lake, monkeys and its impressive vegetation. For lunch, picnic (or restaurant) on the banks of this impressive lake. Swimming and overnight in Granada.
Note that in this lake live the only freshwater sharks in the world: the bull sharks.
.
---
Pacific beaches
---
Day 6 : SAN JUAN DEL SUR

Transfer to the Pacific coast, travel time: 2 hours. San Juan del Sur is the seaside destination of Nicaraguan and very popular for Ticos (Costa Ricans). Program: rest and activities on the beach and surroundings.

Many activities including:
- Night Observation of turtle nesting on the beach of La Flor wildlife refuge (mainly between July and January)
- Canopy (zip lines)
- Surfing and clases
- Small hikes to the caves or to Cristo statue overlooking San Juan Bay.
- Yoga sessions and clases
- Sporting or traditional fishing excursions
- Bike, scooter, motorcycle, quad, surfing, paddle rental
- Boat rides, yacht, catamaran.
Day 7: SAN JUAN DEL SUR – MANAGUA
Transfer to Managua airport to connect with your international flight. Travel time: 2 hours and a half.
*** You can extend or shorten the stay! ***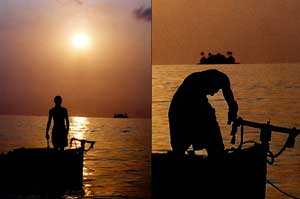 ---




*** Possibility to extend or shorten the journey! ***
Our Best vacation package travel in Nicaragua